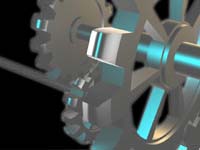 Our Assurance:
Experienced Equipment Service Professionals
Trained to get the job done.
* CLICK HERE TO SEND AN EMAIL *
Lce Graphics
Provides Service, Parts and Tech Support on the following Bindery Equipment:
Introducing: LCE Graphics Telephone Technical Support and Component Testing
We started providing Telephone Technical Support 20 years ago as a result of growing demand and the absence of qualified, knowledgeable service personnel in the USA and most other countries.

10 years ago we started providing Component Testing services on many types of equipment. Keep in mind that in order to test components we must have the equipment here on our floor. That in itself is expensive. Also the time it takes to install the component being tested and then testing it.
We started doing this because too many of the PC Boards and monitors that we sold turned out to be unnecessary as a result of Misdiagnosis or Guesswork by service technicians world wide. This situation is so prevalent that we always assume the PC Board is OK until proven otherwise.
C P Bourg

Full Line Support:

Bourg BST and BSTD Systems along with attachments

Parts and Service support

On site equipment evaluation and appraisals


Operator training

Telephone Technical Support world wide.

New and Used Parts in Stock

Se Habla Espanol.

C P Bourg Vacuum Feed

Full Line:

BST , BST-D Towers

SBM Booklet maker systems.

Stitch, Fold and Trim




Sales, Service, Parts, Technical Support

Horizon

Vacuum Feed Collators

Models: MC8, MC80 and VAC100

Booklet Makers

Models: SPF10, SPF10+2, SPF11, SPF20

Perfect Binders

BQ240, BQ260, BQ 460

Duplo DC10000S

Collators:

DC 8000S, DC 10000S Air Feed

Duplo 4000 and 5000 Systems

DBM 100, DBM 200 DBM 250 Bookletmakers

Duplo 12/24 Friction Feed

Duplo 4000, 5000, 1060i Systems

Duplo DC1060 all models

Duplo 1060i all models

Duplo 600i All series

Sales, Parts and Service

Largest Collator Booklet Maker parts inventory in southeast!




Collators and Booklet Makers

Duplo Near Line Digital Feeders

Duplo DSF2000 and 5000 Feeder

Duplo DSF2200 Feeder

Sales, Parts and Service